Good Companies are Getting Some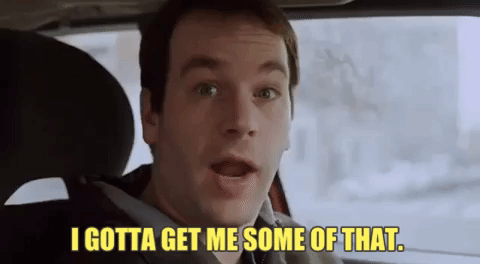 Getting good people takes work.You want a person who's driven to doing the best they can and that they understand the goals and role of the company.
Years ago I had a chance to work for a book company called Amazon. They wanted me to quit my successful job at Pepsi in Phoenix and move to the rainy city of Seattle to sell books on the internet…
I DID NOT GET IT.
Most companies run assessments and questions you can give candidates that make hiring way more complicated than it needs to be. Personalities can change from an online test to an in person meeting but you basically need to know 2 things about someone before you hire them.
Do they "Get It"?

Do they "Want It"?
Meaning...
If they "Get It" - that means they get what it takes to make money in your business, understand that the customer always comes first and their job (regardless of title) is to add value to a customer. They are NOT incompetent and will be able to Get It when it comes to your business. When I got my Amazon offer, I was incompetent in what they were trying to do. I didn't GET it. I understood that the customer came first but I didn't quite get the vision.
If they "Want it" - that means they know what they need and know the difference between wanting something and needing something. They want to make a difference and will do what it takes to get the job done. They want to take something (like a product, service, technology or process) and are committed to making it better. They are not lazy.
You may have people who already work for you who want it and get it. Keep them. Promote them.
Focus on the candidate. Interview the candidate and figure out if they meet those qualities. You will be "Getting Some" people to make your company better and grow together.