Thankful for Cats, Candidates and Coffee.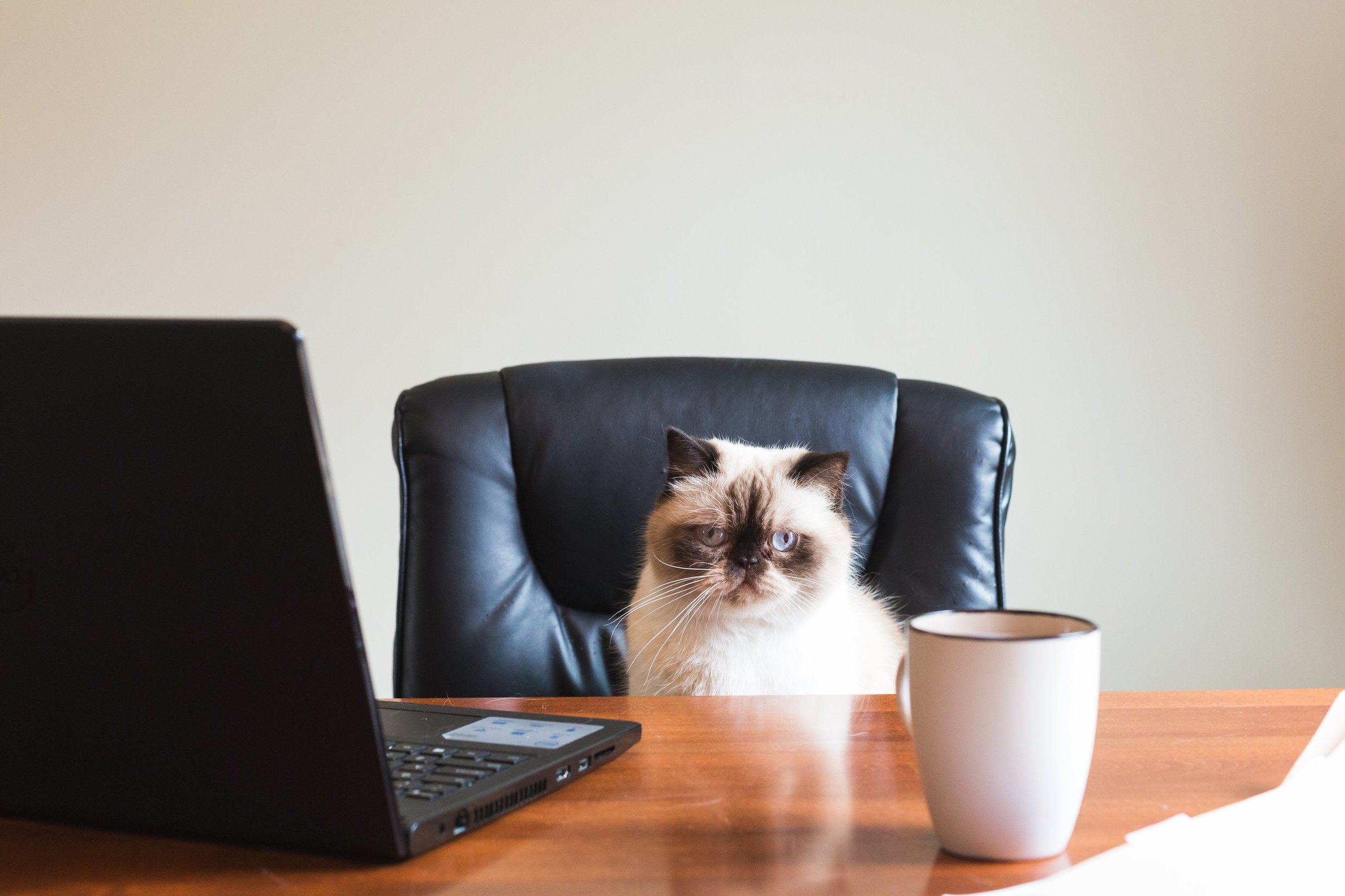 I have a cat…
Well, more accurately my wife has a cat that has been alive for more years than anyone can count. This cat should be dead but somehow the cat is still alive. The cat probably has severe anxiety but the cat manages to get by in life and not be bothered by our big Golden Retriever dog and three active kids.
The cat isn't perfect. She has trouble breathing, trouble eating, trouble going to the bathroom and on and on. The cat brings little to the table in terms of love. The cat is more of a taker than a giver. It will let a mouse go by, but cry because her food is not the right flavor.
I deal with the cat daily. I clean its cat litter, a job, I hate. The cat is in my life to test my ability to tolerate annoying things, irregularities about life or even those people who drive me nuts.
When I am working with irrational hiring managers, overly egotistical executives, or coffee customers who always want free product. - I think of that annoying cat, my cat. I force myself to deal with the "cats" in my work and my life. I stop and pet the cat.
Life could be a lot worse. For instance, you could have no cats, bad health, a dead end job with a greedy boss and a dog with rabies.
Whatever "cat" you are dealing with in your life, deal with the cat. Embrace the cat and all it's strange and sometimes unpredictable ways. Confront it head-on. Be thankful that you can.
I have a family to be thankful for (wife, 3 kids, Mom and Dad) and 2 companies (Ramp Talent and Sumato Coffee) that give people work (Peter and Alyssa). I am thankful for the chance to make a difference in the world with the customers we serve.
I am thankful for the cat. I am thankful for the chance to find better candidates, solve human capital problems and serve customers freshly roasted coffee.
Happy Thanksgiving.
P.S. - Thank you to Jordan B. Peterson for the 12th rule of life - "Pet a Cat when you encounter one on the street" - You brought new insight to my life and meaning to my cat.